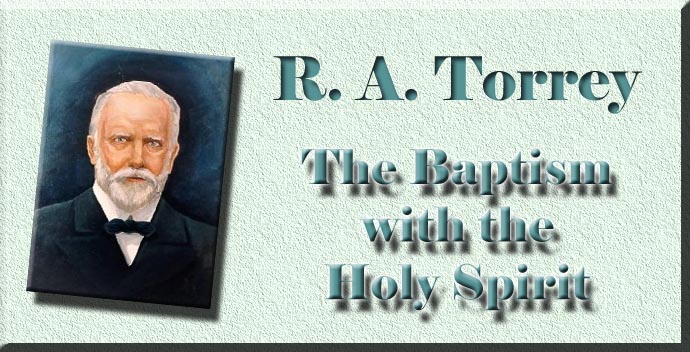 The Baptism
with the Holy Spirit
By
R. A. Torrey
Author of "How to Bring Men to Christ," " Vest Pocket
Companion," etc., etc.



"Wait for the promise of the Father." — Acts i: 4.
"Ye shall be baptized with the Holy Spirit not many days
hence." — Acts 1:5.
"Ye shall receive power after that the Holy Ghost is come, upon,
you." — Acts 1:6.
"For to you is the promise, and to your children and to all
that are afar off, even as many as the Lord thy God shall call unto
him."— Acts 11: 36 R. V.