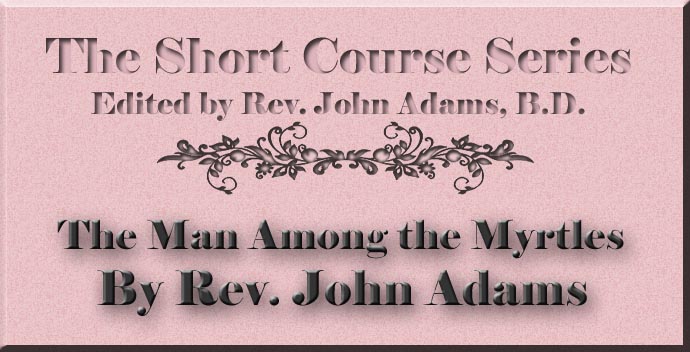 THE SHORT COURSE SERIES
Edited by
Rev. John Adams, B.D.
The Man Among
The Myrtles
A STUDY
IN ZECHARIAH'S VISIONS
By
Rev. John Adams, B.D.
NEW YORK
CHARLES SCRIBNER'S SONS
1913
TO

M. A.

Warning: the Author holds to the Liberal Wellhausen's Documentary Hypothesis view of Scripture that rejects the view that God is big enough to predict the future. The author still as some good things to say but all of his mentions of the Deutero-Isaiah lie must be rejected by any REAL CHRISTIAN.