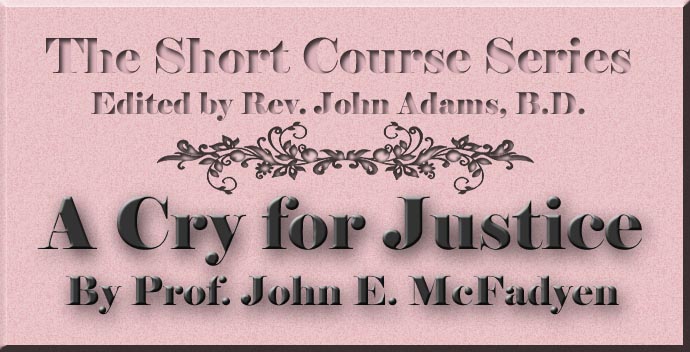 THE SHORT COURSE SERIES
Edited by
Rev. John Adams, B.D.
A Cry for Justice
A Study in Amos
By
John Edgar McFadyen, D.D.
Professor of Old Testament Language, Literature, and
Theology, United Free Church College, Glasgow
Author of
"Old Testament Criticism and the Christian Church,"
"Introduction to the Old Testament,"
"The Prayers of the Bible,"
"Commentary on the Epistles to the Corinthians,"
"Commentary on Isaiah," Etc.
NEW YORK
CHARLES SCRIBNER'S SONS
1912