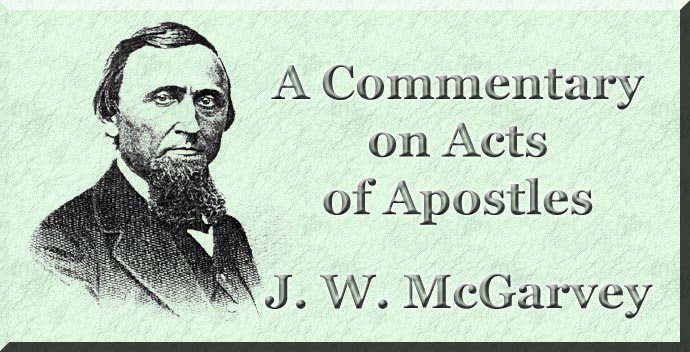 A COMMENTARY
ON
ACTS OF APOSTLES,
WITH A
REVISED VERSION OF THE TEXT.
---
BY
J. W. M c G A R V E Y.
---
SEVENTH EDITION
LEXINGTON, KY.:
TRANSYLVANIA PRINTING AND PUBLISHING CO.
1872.
Entered according to Act of Congress, in the year 1863, by

J. W. McGARVEY,

In the Clerk's Office of the District Court of the U. S. for the Southern District of Ohio.