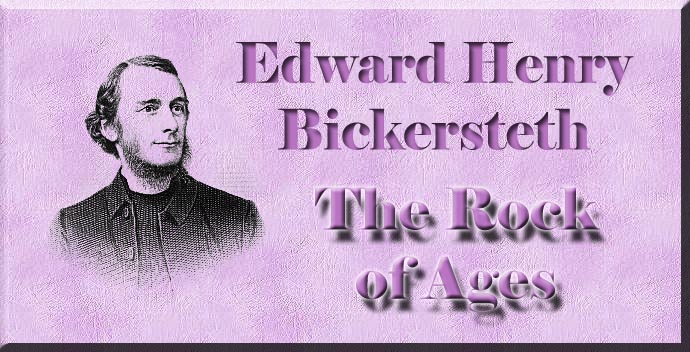 THE ROCK OF AGES;
OR,
Scripture Testimony
to the One Eternal Godhead
of
the Father, and the Son, and
of the Holy Ghost
by
Edward Henry Bickersteth, M. A.
Incumbent of Christ Church, Hampstead
"Comparing spiritual things with spiritual." 1 Cor. ii. 13.

LONDON:
THE RELIGIOUS TRACT SOCIETY;
DEPOSITORIES, 56, PATERNOSTER ROW, 65, ST. PAUL'S CHURCHYARD,
AND 164, PICCADILLY;
AND SOLD BY THE BOOKSELLERS.
Copyright © 1860