By Chester A. Reed
---
GUIDE TO TAXIDERMY
BY C. K. AND C. A. REED
IS AN EXPERT, INTERESTING AND CONTINUAL INSTRUCTOR
ILLUSTRATED
In this one book you get as much or more value than you can from $50.00 worth of personal instruction or correspondence. You get half a dozen different courses at a fraction of the cost of one, and can take up the work as rapidly or as slowly as you like. Two weeks' practice during your spare time should easily enable you to mount a bird excellently.
Taxidermists charge from $1.25 to $15.00 for mounting a bird, and from $2.50 to $100.00 for animals. You can do this work yourself at the cost of but a few cents and a little of your spare time. Many professional taxidermists have but little idea of the appearance of a bird or animal and use crude methods of mounting. You can mount your specimen as you saw it in life and by the most approved method.
In the course of the year, you can pick up a great many dollars by doing work for your friends and sportsmen near you, or you can engage in taxidermy as a business. If you master the contents of this book you will be far better equipped for the business than are the majority of those now engaged in it.
Personal instruction, in only one branch of taxidermy, costs from $15.00 up, while the price of GUIDE TO TAXIDERMY, which includes half a dozen full courses, is only $1.50 net; postpaid for $1.65. 300 pages, cloth bound.
---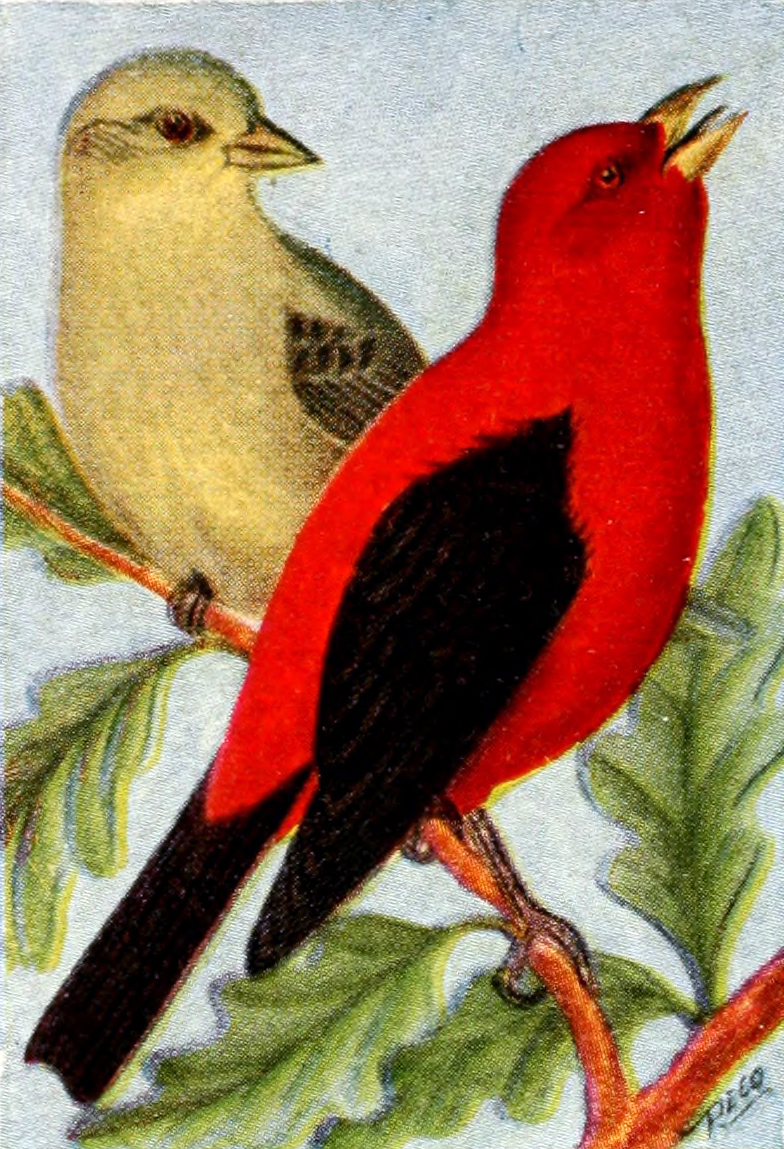 LAND BIRDS
BY CHESTER A. REED, SB.
An illustrated pocket text-book that enables anyone to quickly identify any song or insectivorous bird found east of the Rocky Mountains. It describes their habits and peculiarities; tells you where to look for them and describes their nests, eggs and songs.
EVERY BIRD IS SHOWN IN COLOR, including the females and young where the plumage differs, from water-color drawings by the 4-color process. The illustrations are the BEST, the MOST ACCURATE, and the MOST VALUABLE ever printed in a bird book.
"LAND BIRDS" is the most popular and has had the LARGEST SALE of any bird book published in this country. It is used and recommended by our leading Ornithologists and teachers. 230 pages.
Bound in Cloth, 75c. net; in Leather, $1.00 net; postage, 5c.
---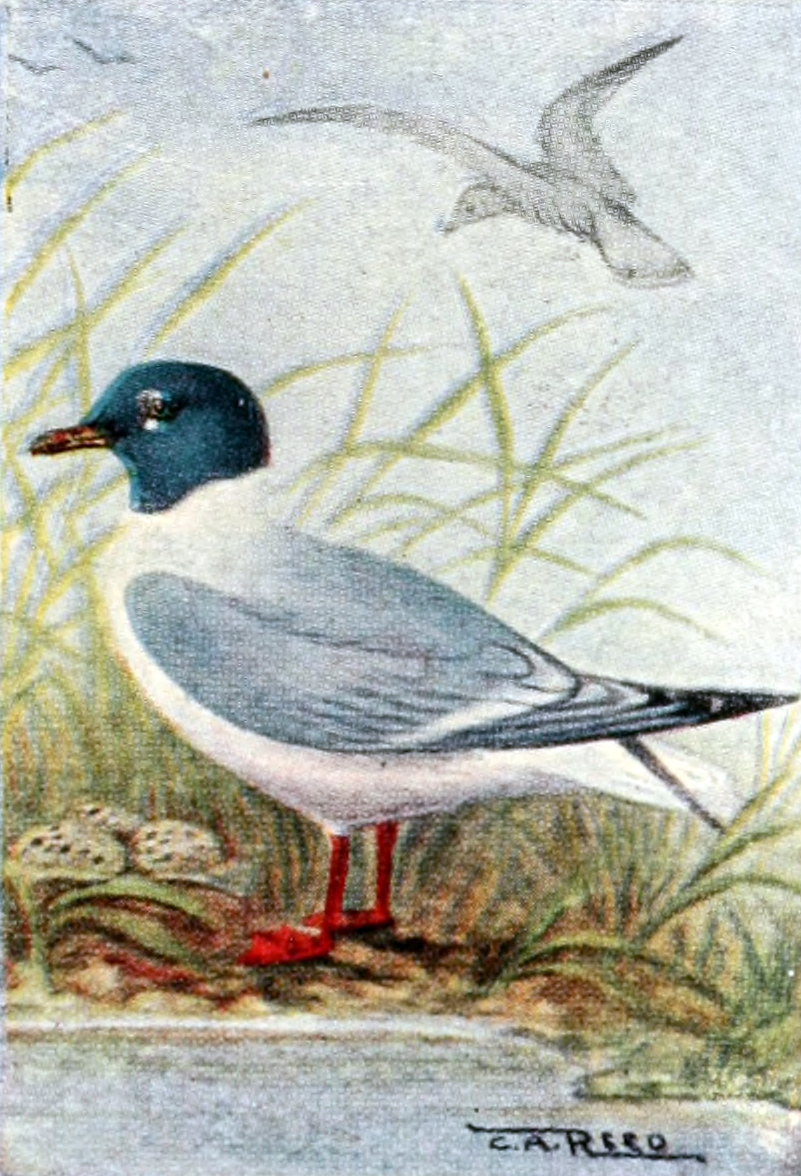 WATER BIRDS
BY CHESTER A. REED, S.B.
This book is uniform in size and scope with " LAND BIRDS." It includes all of the Water Birds, Game Birds and Birds of Prey, east of the Rockies. Each species is ILLUSTRATED IN COLOR from oil paintings; the bird, its habits and nesting habits are described.
The pictures show more than 230 birds in color, every species found in our range. They exceed in number those in any other bird book. In quality they cannot be surpassed — exquisite gems, each with an attractive background typical of the habitat of the species.
"LAND BIRDS" and "WATER BIRDS" are the only books, regardless of price, that describe and show in color every bird. 250 pages, neatly boxed.
Bound in Cloth, $1.00 net; in Leather, $1.25 net; postage, 5c.
---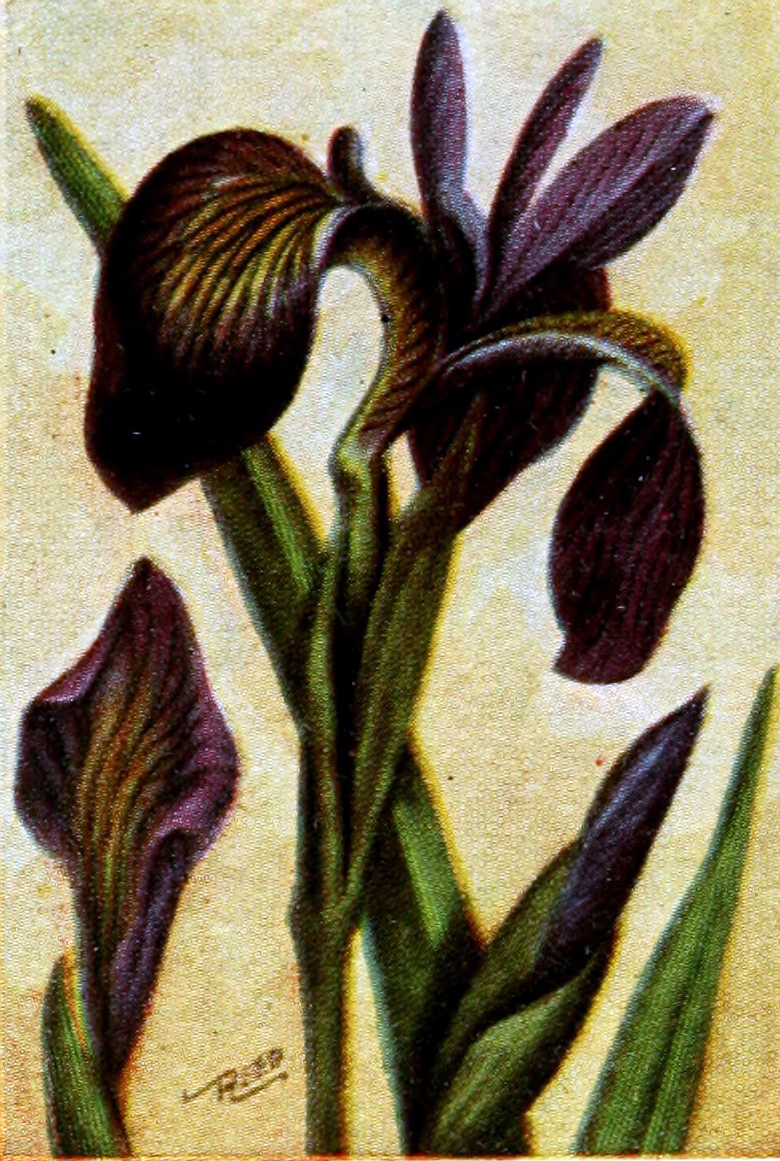 FLOWER GUIDE
BY CHESTER A. REED, S.B.
A guide to the common wild flowers found in the Eastern and Middle States.
"Wild Flower Guide" is the same size and scope as " Bird Guide." It has an extraordinary sale and has been adopted and used in quantities in many of our leading colleges and schools.
The COLORED ILLUSTRATIONS, 192 in number, are beautiful, artistic and accurate reproductions from oil paintings; the finest series ever made. The text tells where each is found, when it blooms, whether in woods, fields, swamps, etc., the height that the plant attains, whether it is self-fertilized or cross fertilized by insects and how; in fact it gives a great deal more information than one would think possible in a book to fit comfortably in the pocket.
Bound in Cloth, 75c; in Leather, $1.00; postage, 5c.
---
CAMERA STUDIES OF WILD BIRDS IN THEIR HOMES
By CHESTER A. REED, S.B.
Interesting text and 250 illustrations from actual photographs of living wild birds. Some of the finest ever made. 300 pages, 5½ x 7½, cloth bound.
$2.00 net; postage, 20c.
---
NORTH AMERICAN BIRDS' EGGS
By CHESTER A. REED, S.B.
This is the only book on the market that gives illustrations of the eggs of all North American birds. Each egg is shown FULL SIZED, photographed directly from an authentic and well-marked specimen. There are a great many full-page plates of nests and eggs in their natural situations.
The habitat and habits of each bird are given.
It is finely printed on the best of paper and handsomely bound in cloth. 350 pages — 6 x 9 inches.
$2.50 net; postage, 25c.
---
NATURE STUDIES— BIRDS
A book to start the young folks along the right paths in the study of birds. Interesting stories. 40 colored illustrations. 112 pages.
60c. net; postage, 10c.
---
NATURE STUDIES IN FIELD AND WOOD
A book to call attention to the many interesting creatures to be seen on every hand — in brook, pond, field, swamp, woods and even in the dooryard. 40 illustrations. 112 pages.
60c. net; postage, 10c.
---
Birds of Eastern North America
BY CHESTER A. REED, SB.
THE BIRD BOOK of the year. It is authentic. The author KNOWS birds. He has studied them for thirty years — in the hand, for plumage, and in their hnunts, for habits. He has studied them in their homes and has photographed hundreds as they were actually feeding their young. Besides being able to write about these things in an interesting and instructive manner, he is classed as one of the foremost bird artists in America. This rare combination of Artist-Author-Naturalist has produced, in " Birds of Eastern North America," the ultimate bird book.
The technical descriptions aided by the pictures give perfect ideas of the plumages of adults and young.
The descriptive text gives the important and characteristic features in the lives of the various species.
The illustrations - well, there are 408 PICTURES IN NATURAL COLORS; they show practically every species, including male, female and young when the plumages differ, and they are perfectly made by the best process. No other one bird book ever had anywhere near as many accurately colored pictures.
Bound in cloth, handsomely illuminated in gold; 464 pages (4½ x 6½); 408 colored illustrations; every bird described and pictured.
$3.00 net; postage 15c.
CHAS. K. REED, Worcester, Mass.
---

WILD FLOWERS
East of the Rockies
By CHESTER A. REED
The latest flower book.
In a class by itself.
Original, beautiful, compact, complete, interesting, exact.
Pictures 320 flowers, ALL IN COLOR.
450 pages.
Handsomely bound; boxed. $2,50 net; postage 15c.
---

Field Glasses for Bird Study
or equally good for the mountains, seashore or theater, or wherever a large, clear image of an object is desired.
We carefully examined more than a hundred makes of field glasses, to select the ones best adapted for bird study.
We found one make that was superior to any other of the same price and equal optically, and nearly as well made as those costing three times as much.
They magnify about three diameters, and have an unusually large field oi vision or angle of view, making it easy to find a bird or keep him in sight. Price only $5.00 postpaid.
CHAS. K. REED - - Worcester, Mass.
---