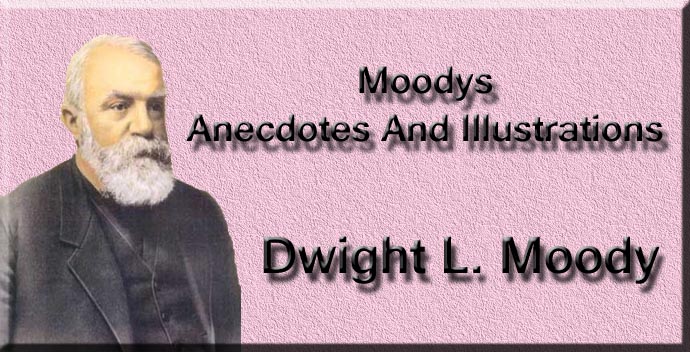 MOODY'S ANECDOTES AND ILLUSTRATIONS.
RELATED IN HIS REVIVAL WORK
BY THE GREAT EVANGELIST
DWIGHT L. MOODY.
FULLY ILLUSTRATED FROM GUSTAVE DORE
REVISED EDITION. EDITED BY REV. J. B. McCLURE.
CHICAGO: Rhodes & McClure Publishing Co. 1899
Entered according to act of Congress, in the year 1896 by the Rhodes & McClure Publishing Company, in the Office of the Librarian of Congress, Washington, D. C. All Rights Reserved.