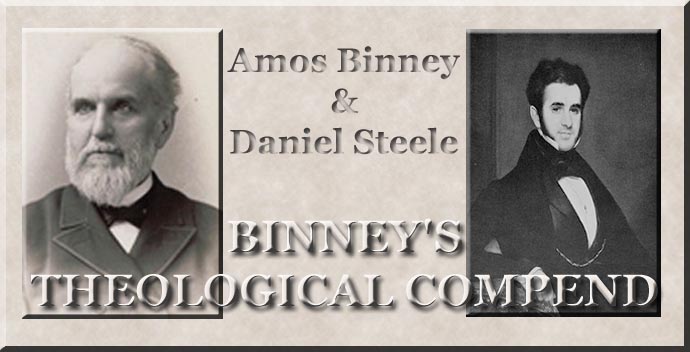 BINNEY'S THEOLOGICAL
COMPEND
By
Amos Binney and Daniel Steele
Improved edition, containing a synopsis of the evidences,
doctrines, morals, and institutions of Christianity --
designed for Bible classes, theological students, and young preachers
To the law and to the testimony. -- Isaiah viii, 20.
They ... searched the Scriptures daily. -- Acts xvii, 11.
Cincinnati:
Curts & Jennings.
New York:
Eaton & Mains.
Entered according to Act of Congress in the year 1875
by Nelson & Phillips in the Office of the Librarian of Congress at Washington