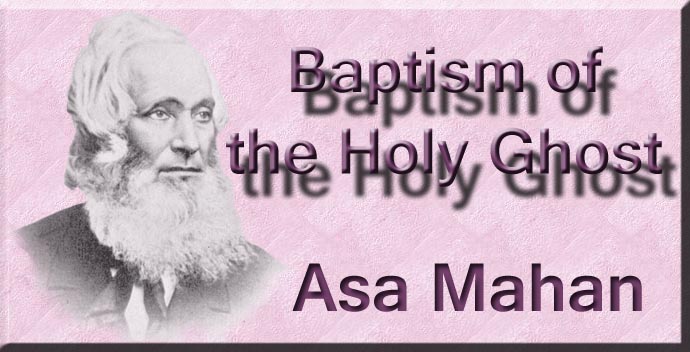 Baptism
of the
Holy Ghost
Rev. Asa Mahan, D.D.
Author of "The Promise of the Spirit," etc.
WITH A NEW PREFACE.
TO WHICH IS ADDED
THE ENDUEMENT OF POWER;
FINNEY'S HIGHER LIFE EXERIENCE;
AND
PRAYER FOR A PURE HEART.
BY
Rev. C. G. FINNEY
Author of "Lectures on Revivals," etc.
London:
ELLIOT STOCK, 62, PATTERNOSTER ROW, E.C.